ProDigi™ HD Print Technology

While you may spend a lot of time searching for the best printer or copier, it is also important to find the best paper to suit your devices for the best results. As a result of years of research, the technology evolution has enabled users of PaperOne™ papers to enjoy the highest performance at your home, office and commercial digital printing equipment. When you buy a PaperOne™ product enhanced with ProDigi™ HD Print Technology, what you get is a smooth treated paper that ensures ink stays on the paper surface, resulting in professional print quality. You will notice no smudging, color wicking or other common problems. At the same time, the low abrasion on a PaperOne™ product means the wear on your printer is reduced, prolonging its lifespan.
On an independent evaluation conducted by Buyers Laboratory (BLI), PaperOne™ has proved to save up 10-18% of ink use while providing smudge free printouts with vibrant colors and crisp lines as compared to other ordinary uncoated paper. Images and text stand out as they should, creating a stunning, impactful visual presentation.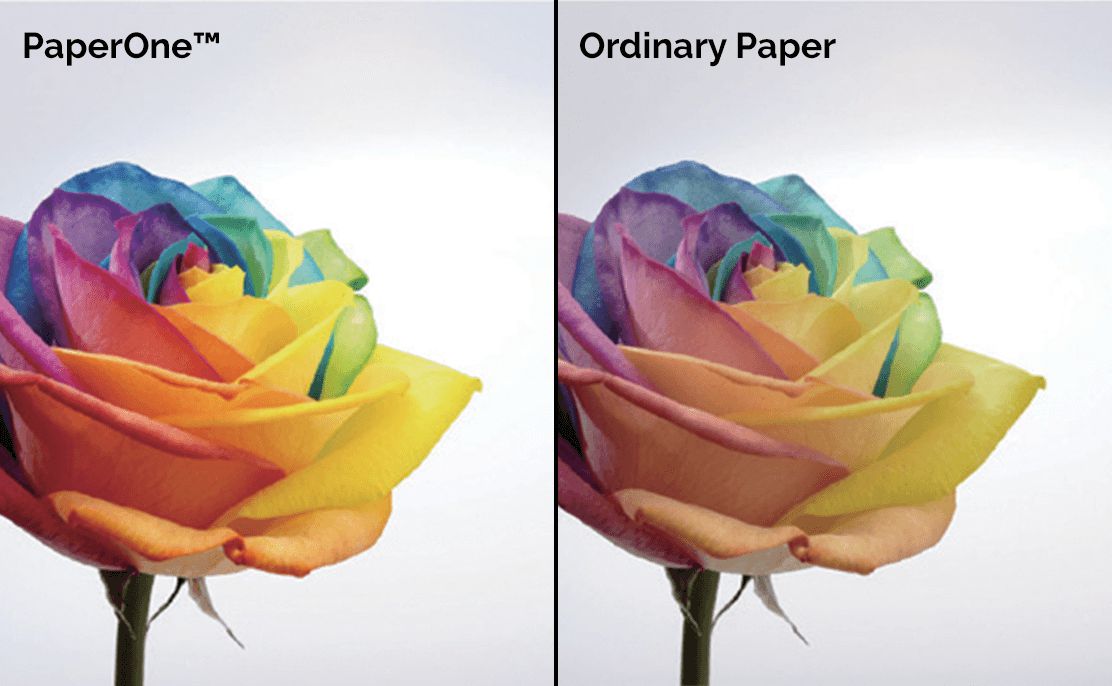 Vibrant Color
ProDigi™ HD Print Technology enhances color vibrancy by up to 34%, enabling sharper ink-drops, keeping the ink on the surface better than ordinary papers.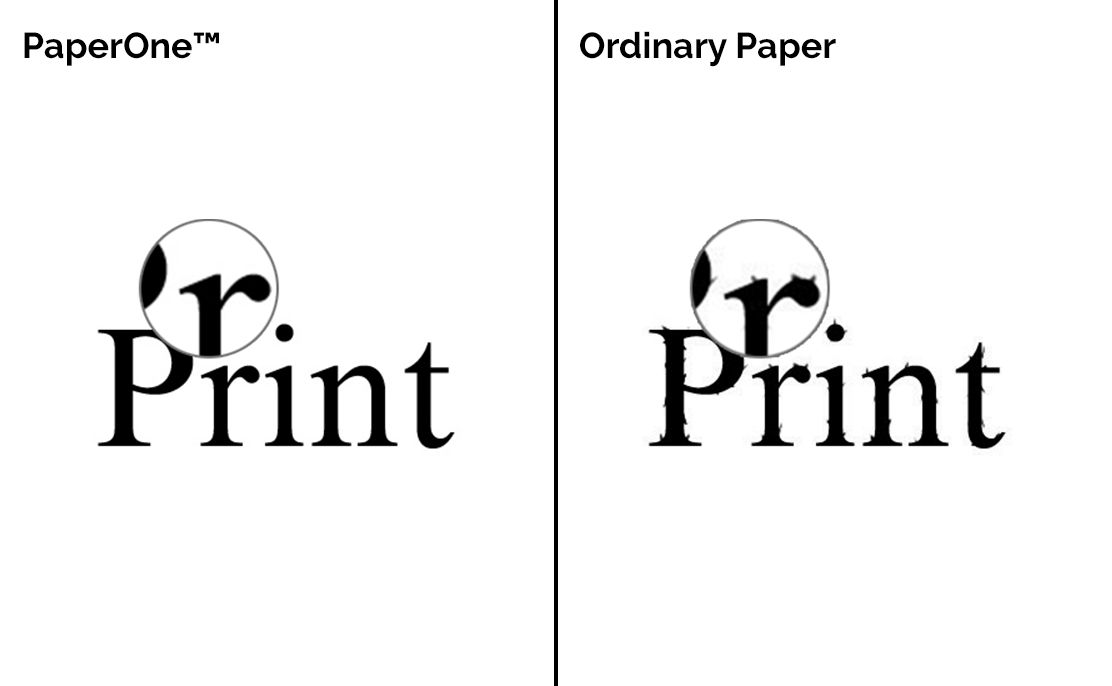 Crisp Lines
ProDigi™ HD Print Technology reduces ink-bleed by up to 23% hence images are sharper and lines are less ragged. It produces 17% denser blacks resulting in sharp, dark prints.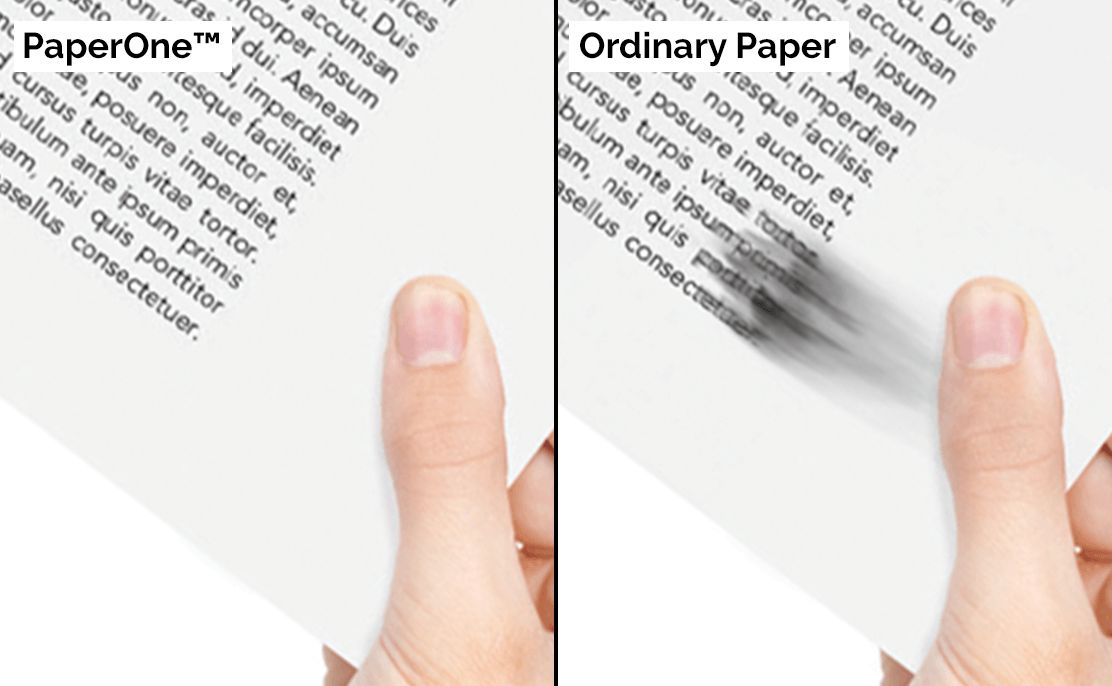 Smudge Free
ProDigi™ HD Print Technology ensures faster ink dry-time resulting in clean, sharp printouts during handling.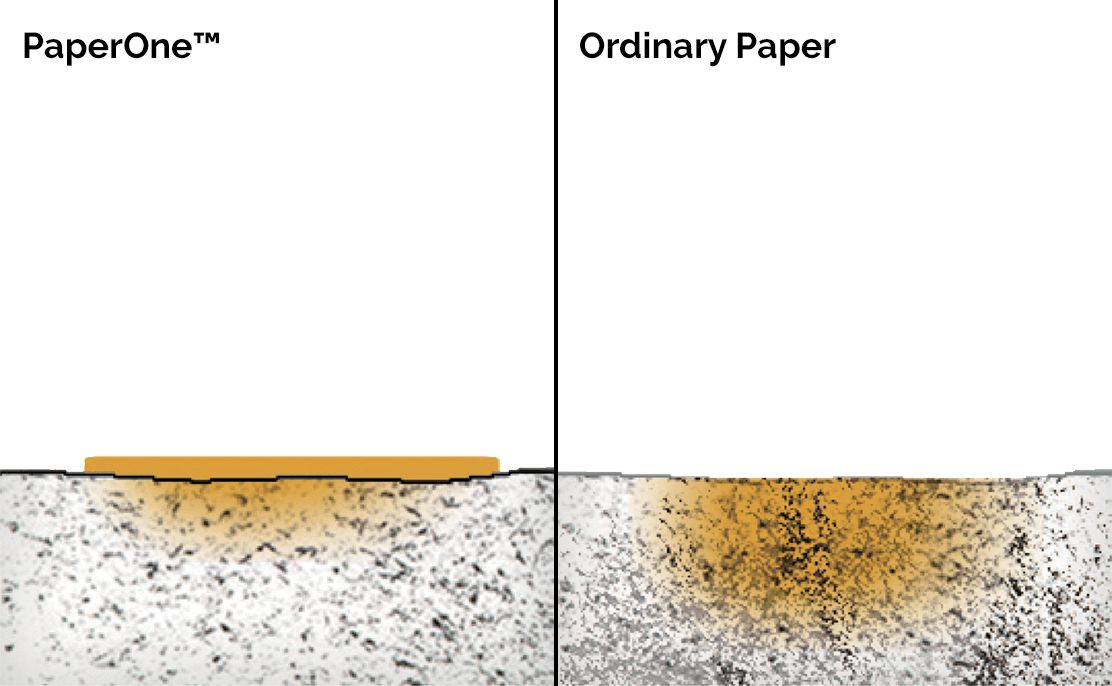 Saves Ink
ProDigi™ HD Print Technology saves up to 18% of ink use.